Buy a Multipurpose Roll-Up Dish Drying Rack Get 6 Reusable Silicone Stretch Lids FREE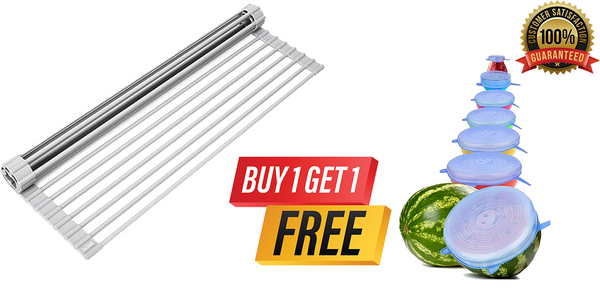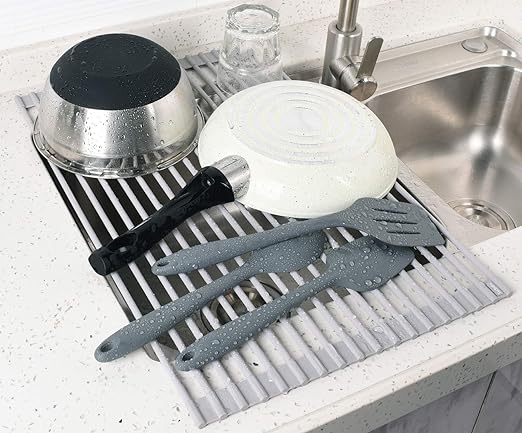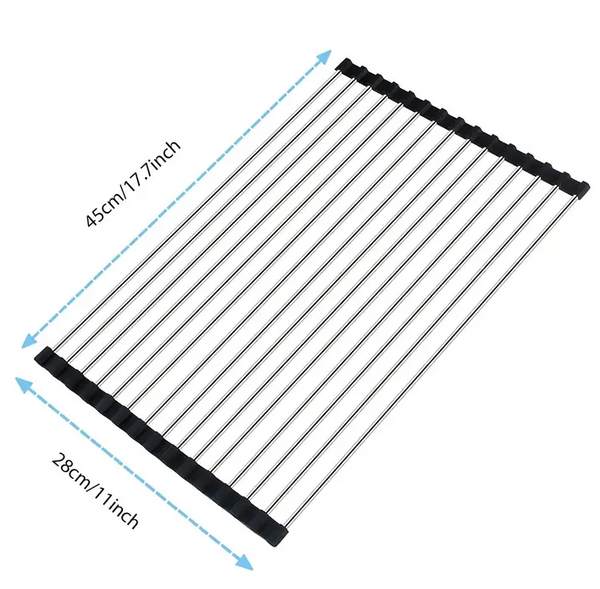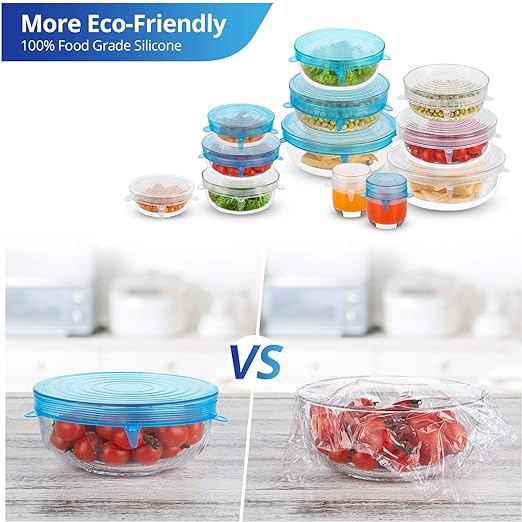 Roll Up Drying Rack 
✅  Dimensions are 17.7 x 11 inches. Crafted with top-notch quality, it combines FDA-approved food-grade silicone with robust metal steel rods.
✅  It offers superior advantages over stainless steel racks: rust-proof, skid-proof, more durable, gentle on glass items, and easy to maintain since it's oil-resistant. Conveniently, it can be folded and stored away easily. Feel free to make comparisons.
✅  With a heat tolerance of up to 400°F (204°C), it's free from BPA and can double as a heat-resistant mat for countertops. Safe for dishwashers.
✅  Its warm gray hue evokes a comfortable, natural ambiance, aligning well with many modern kitchen color schemes.
Silicone Stretch Lid 
 ✅ Convenient and Practical: 6pcs silicone stretch lids in different sizes to fit various sizes of food containers, making it easy to cover and store food.
✅ Eco-friendly and Reusable: Made of high-quality silicone material, these stretch lids are washable and reusable, reducing waste and helping the environment.
✅ Airtight Seal: The stretchy material creates an airtight seal, keeping food fresh for longer and preventing spills and leaks.
✅ Versatile Use: Perfect for covering bowls, plates, cans, jars, and even fruits and vegetables, these silicone lids are a must-have in every kitchen.
✅ Easy to Clean: Simply wash with soap and water or put them in the dishwasher for hassle-free cleaning.