Slow Burn 8 oz: Get $2 OFF + Commemorative Weather Proof Sticker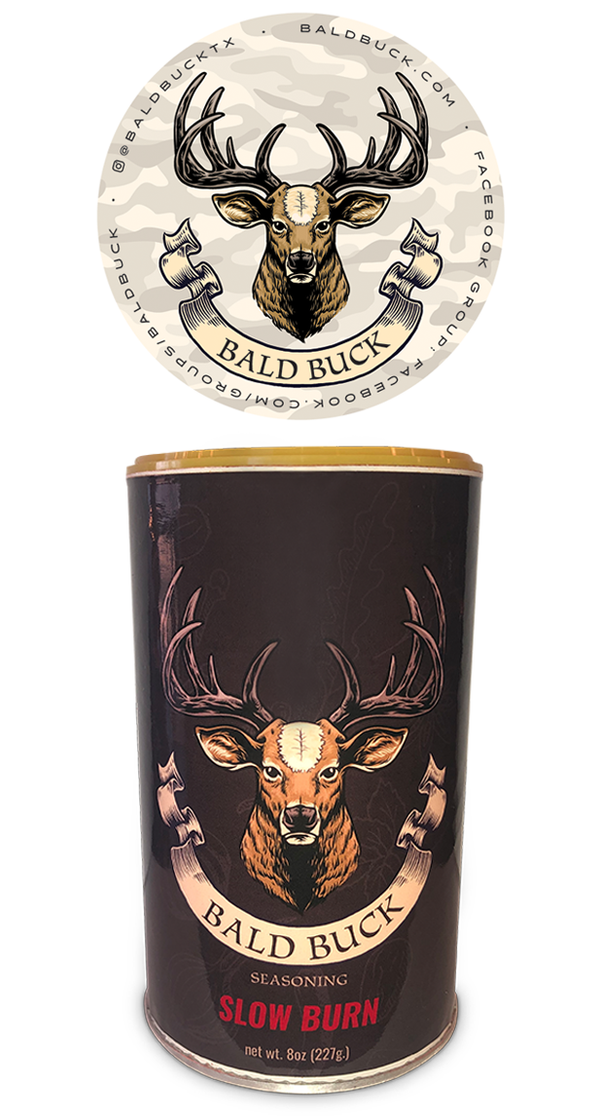 FREE SHIPPING! Like a little spice?!! Slow Burn is packed with flavor that gets a little hotter, with each bite. It will get you noticed by your BBQ guest! Don't settle for, "That was good BBQ." Instead have your friends saying, "WOW, what is this?! I never had chicken like this before! Tell me the recipe." Bald Buck is that good!
This seasoning does not contain gluten but there is gluten in the facility where this seasoning is packaged. 
Check out the Slow Burn ingredients in the picture below: