Slow Burn Bundle 5 + Free 50 Caliber Bottle Opener + Free Shipping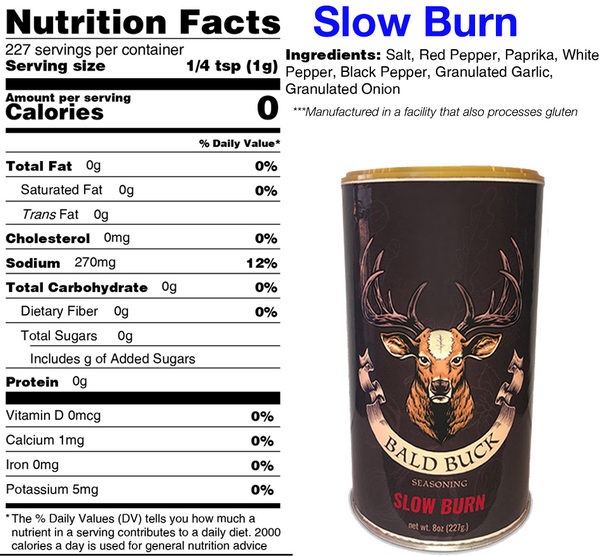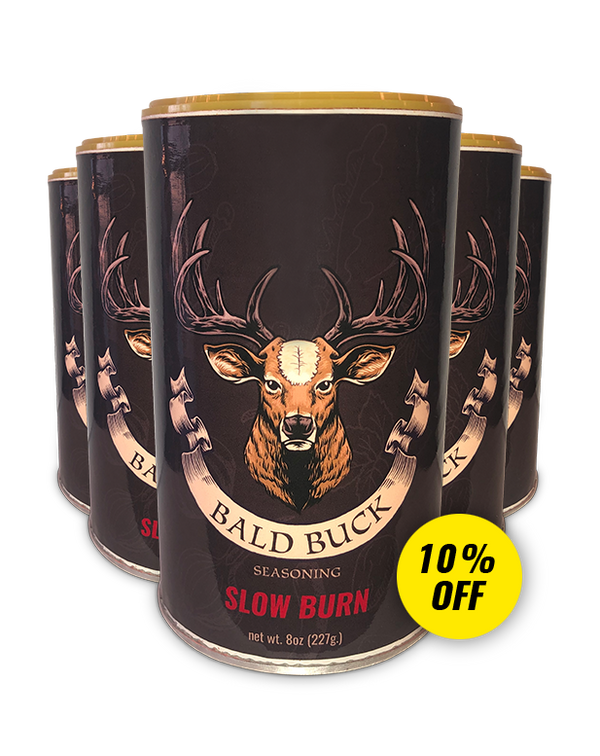 FREE 50 Caliber Bottle Opener & FREE Shipping!
Slow Burn: A savory flavor that has a variety of peppers. Slow Burn can also go on anything:  smoked meat, veggies, potatoes, eggs, bloody marys, etc. The main difference is Slow Burn is spicer. It is not a mean heat that immediately hits you. Rather, it's a slow, enjoyable heat that gets spicier, the more you eat. 

FREE SHIPPING! Like a little spice?!! Slow Burn is packed with flavor that gets a little hotter, with each bite. It will get you noticed by your BBQ guest! Don't settle for, "That was good BBQ." Instead have your friends saying, "WOW, what is this?! I never had chicken like this before! Tell me the recipe." Bald Buck is that good!
This seasoning does not contain gluten but there is gluten in the facility where this seasoning is packaged. 
Check out the Slow Burn ingredients in the picture below:
50 Caliber Bottle Opener Description
✅ 𝐀𝐔𝐓𝐇𝐄𝐍𝐓𝐈𝐂 𝐁𝐑𝐀𝐒𝐒: This bottle opener is handcrafted from real brass that was used by the U.S. military. It may show small signs of use consistent with its history, making each one unique
✅ 𝐏𝐄𝐑𝐅𝐄𝐂𝐓 𝐆𝐈𝐅𝐓: This one-of-a-kind bottle opener is the perfect gift for the man who has everything. Whether it's for your husband, boyfriend, father, brother, son or just a friend he is guaranteed to fall in love at first sight.
✅ 𝟏𝟎𝟎% 𝐒𝐚𝐟𝐞: This replica bullet is 100% safe and therefore legal to have in the United States.