Bald Buck Box: The Pitmaster 3000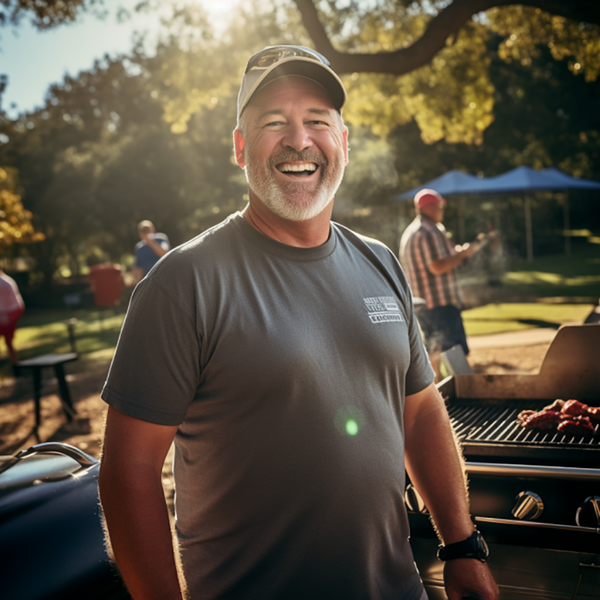 What You Get.....

Beef Short Rib, aka Dino Ribs (4-5 lbs): This hard to find cut of meat is my favorite thing to smoke. If brisket and ribs had a baby, this would be it. I couldn't recommend this more. If you dont know how to smoke this cut, check out this article: https://www.manfoodkitchen.com/beef-ribs/

Pork Butt (8-9 lbs): Pork butt has become one of my specialties over the years. Not by choice. When I combined Bald Buck Seasoning with my pork butt, my family got addicted. Now I am ordered to make it for almost every gathering.
Whole Chicken (3.5-4 lbs): The secret to creating unforgettable smoked chicken dishes is using Bald Buck Seasoning with superior quality chicken. Together, they create a flavor explosion that your guests won't be able to get enough of. It's impossible to find this level of taste with any grocery store bird. They are a must try.
Free Shipping: We will cover shipping for now. In the future, we may not be able to fully cover your shipping costs. 

3 FREE Bonuses (Limited Time Only): To learn more about the bonuses, see videos below.
 Bonus #1 - Free Meat Defrosting Tray (Retail Value: $24.99)

 Bonus #2 - .50 Caliber Bottle Opener (Retail Value: $19.99)

 Bonus #3 - Free Meat Claw (Retail Value: $14.99)
*Note: Images in the description are for presentation purposes only. All meat will arrive uncooked.